Canada delivers, claims gold medal at inaugural Hlinka Gretzky Cup



Mark Spector | @sportsnetspec August 12, 2018, 1:17 AM

Mark Spector @sportsnetspec August 12, 2018, 1:17 AM
EDMONTON â€" It was an experiment, this Hlinka Gretzky Cup. But when it comes to Canadians and hockey, we all know that experiments go over better when you skate away with the gold medal.
So, Team Canada did its part, thumping Sweden 6-2 in front of 10,000-plus fans at Rogers Place in Edmonton to complete a 5-0 week and claim gold at the inaugural Hlinka Gretzky Cup. Of course, in it s former incarnation as the Ivan Hlinka Memorial, Canada had won 21 gold medals in 27 tries.
Make that 22 of 28, with young star Alexis Lafreniere leading the way on a three-point night, closing out an 11-point tournament.
Sweden took a 2-0 lead after 12 minutes, but Canada roared back to dominate the final 48 minutes of hockey.
"We just stayed focused on our game plan," Lafreniere said. "They scored two quick goals, but we kept working. Good things will happen. It was really clutch that we scored two quick goals."
He scored Canada's third goal, a masterpiece late in the first period. He received a puck high in the Canadian zone, and fought off checkers and a bouncing puck all the way up the ice. In the midst of traffic, Lafreniere patiently maintained possession and put a deke on the Swedish goalie that brought the crowd to its feet.
It was one of many fabulously skilled goals in this tournament, as the world' s best 16- and 17-year-olds gave us a glimpse of where the game is going.
"I had the puck in my skates almost the entire (length of the) ice," he said. "But Krebsy (Peyton Krebs) did a nice job to pick his guy, I was alone, so I found a way to score."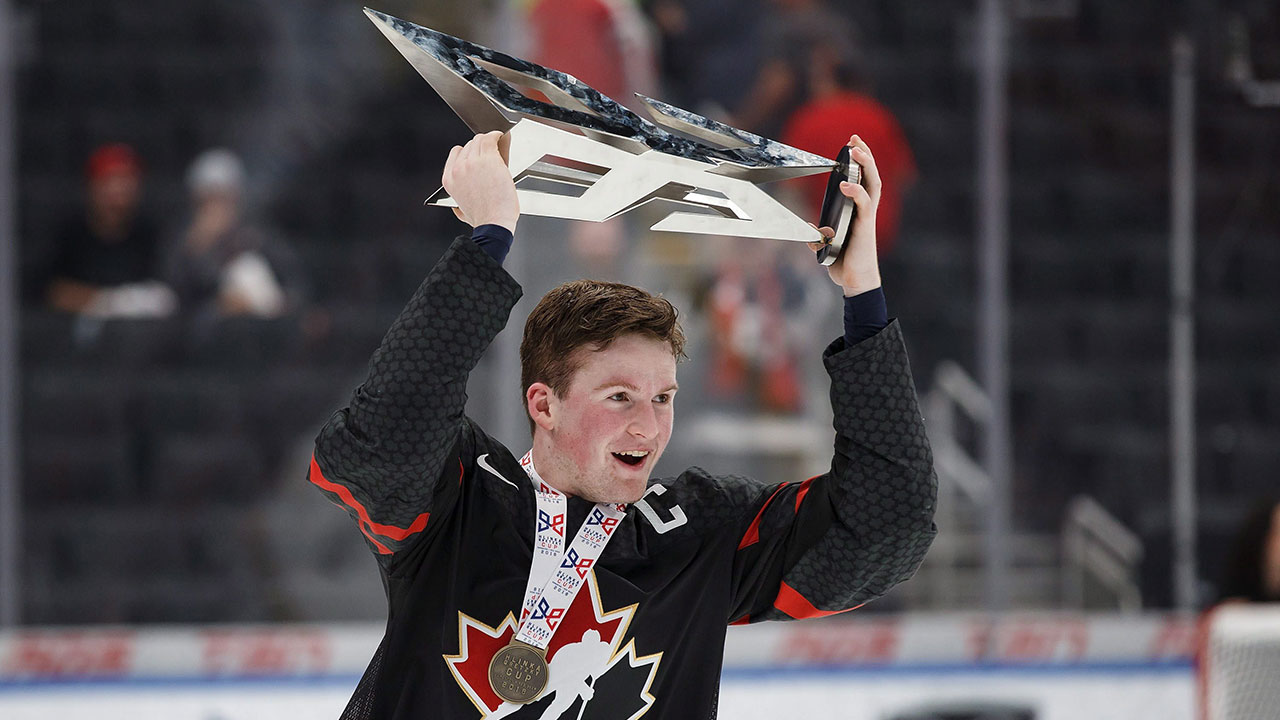 From a try-out camp of 44 emerged a roster that was dominated by Western Hockey League players, with 11 WHL players on the 22-man Team Canada roster, and one more from the Alberta Junior Hockey League. The Swedes had three of the premier players in this tournament in forwards Lucas Raymond and Alexander Holtz, plus defenceman Philip Broberg, but Canada's depth was simply too much for the Swedes to handle in the gold-medal game.
"This is a surreal experience," said Sherwood Park, Alberta's Matthew Robertson, an expected first-rounder in next June's NHL Draft. "It is just a complete honour. Getting to represent your country is very rare and it feels great to come away with a gold."
"To be able to win the gold medal on home ice is something I will cherish for the rest of my life. It's an awesome feeling," said Kirby Dach, who hails from nearby Fort Saskatchewan, a suburb of Edmonton. "Once we started rolling, there was no stopping us. We had a game plan and followed it through, and were successful with that."
"We moved this tournament to Canada every second year because I expected a big difference. I am still surprised. Ten thousand people willing to spend 25, 30, 40 dollars for tickets? In August, for juniors? I am surprised."
â€" Czech federation head Martin Urban on the 10,000 in attendance for the gold-medal game
The win puts a bow on an intriguing puck project here in Edmonton, where the Hlinka arrived after many years of negotiation between former head of Hockey Canada Bob Nicholson and Martin Urban, his Czech counterpart.
The tournament, which will take place at Rogers Place again in 2020 and 2022, ended on a high note, with ticket sales cut off as the lower bowl sold out Saturday, some 10,000 people showing up on an August weekend in Edmonton to watch 16- and 17-year-olds.
"Step one," said Nicholson, when asked to rate the accomplishment. "It's something â€" best on best â€" that is rare these days, with no NHLers in the Olympics. The teams were ecstatic about the tournament. The organization, from Red Deer to Edmonton, was good. The crowds weren't great early, but I'm more than happy the way they grew. And to have 10,000 at the gold-medal game is very special."
Remember, these games draw less than 2,000 fans when split between the Czech Republic and Slovakia, as has been the tradition. So 10,000 fans here was an eye-opener for Czech federation head Urban.
"We moved this tournament to Canada every second year because I expected a bi g difference," he said. "I am still surprised. Ten thousand people willing to spend 25, 30, 40 dollars for tickets? In August, for juniors? I am surprised."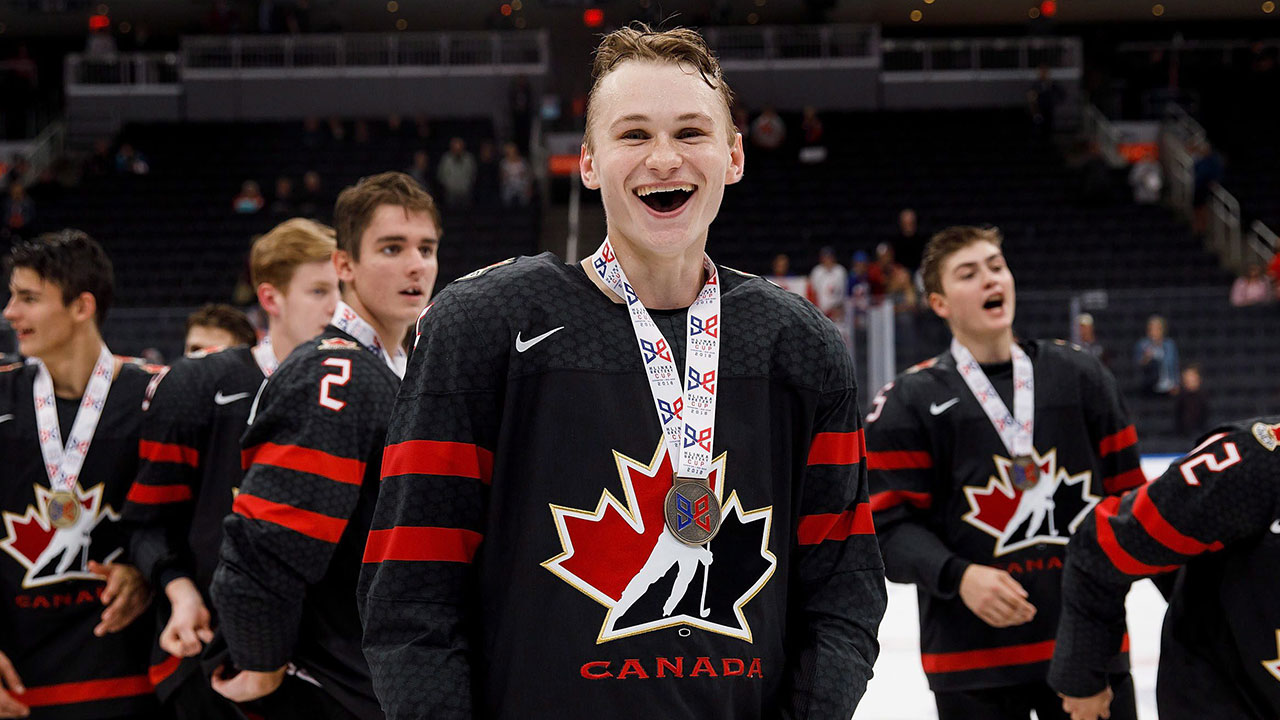 The only black mark on the tournament was the game-tying goal awarded to Canada in their semifinal versus the USA, which video replay showed crossed the line after time had expired. That, and other changes, will be contemplated as organizers debrief post-tournament.
"Could you do a few more games in other centres around Edmonton?" asked Nicholson. "It would be tougher on the teams, tougher on the NHL scouts, but better to grow the tournament.
"I really think the power in all of this really sits with the summit we did," Nicholson said of the week-long hockey convention that was part of this tournament. "We had 300 people in different components. The NHL was very involved. The KHL was involved. The WHL and (WHL commissioner) Ron Robison thinks the whole CHL should be here.
"If we build all those components, it becomes, every second year, the real hockey summit that starts the hockey season."
"We moved this tournament to Canada every second year because I expected a big difference. I am still surprised. Ten thousand people willing to spend 25, 30, 40 dollars for tickets? In August, for juniors? I am surprised."
â€" Czech federation head Martin Urban on the 10,000 in attendance for the gold-medal gameSource:
Google News Canada
|
Netizen 24 Canada